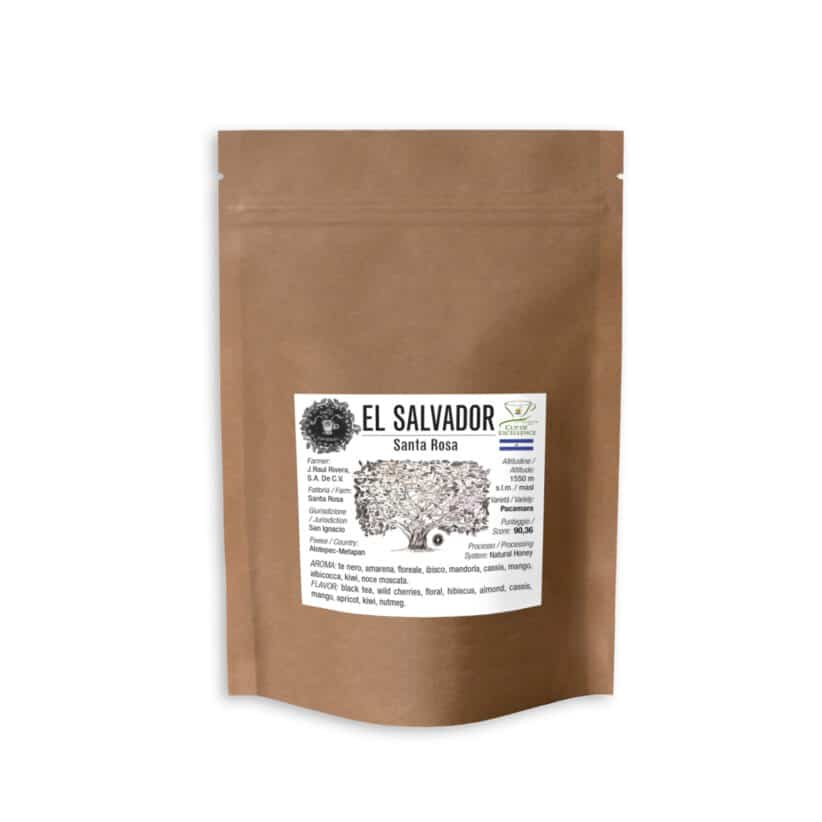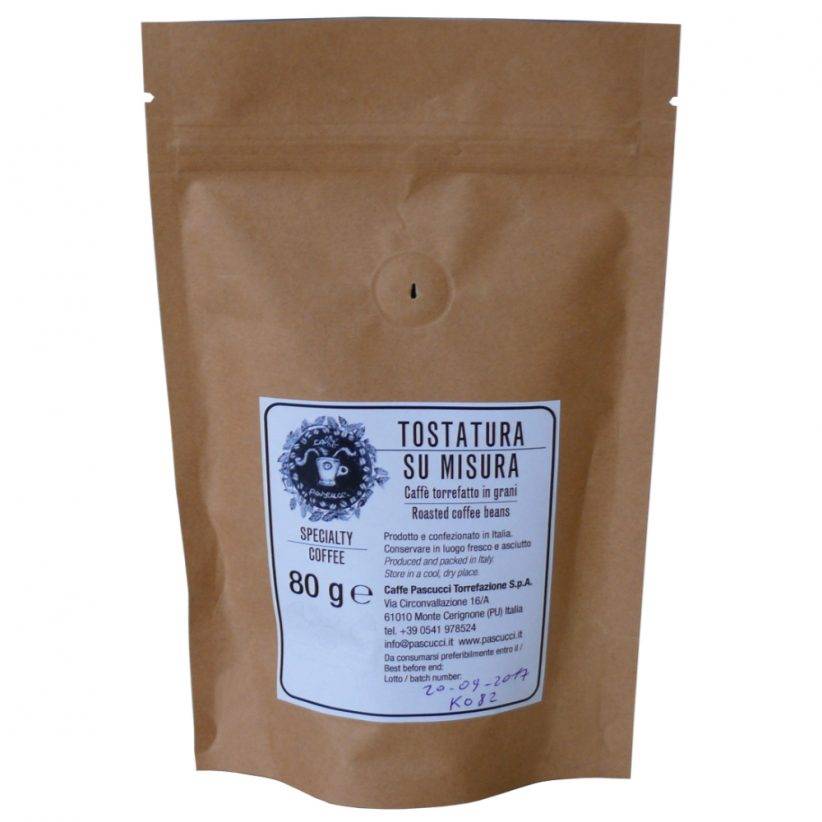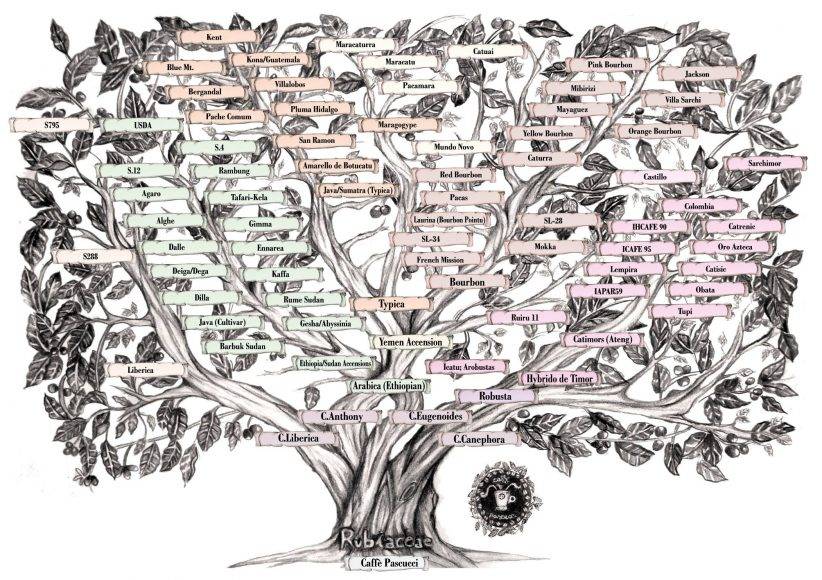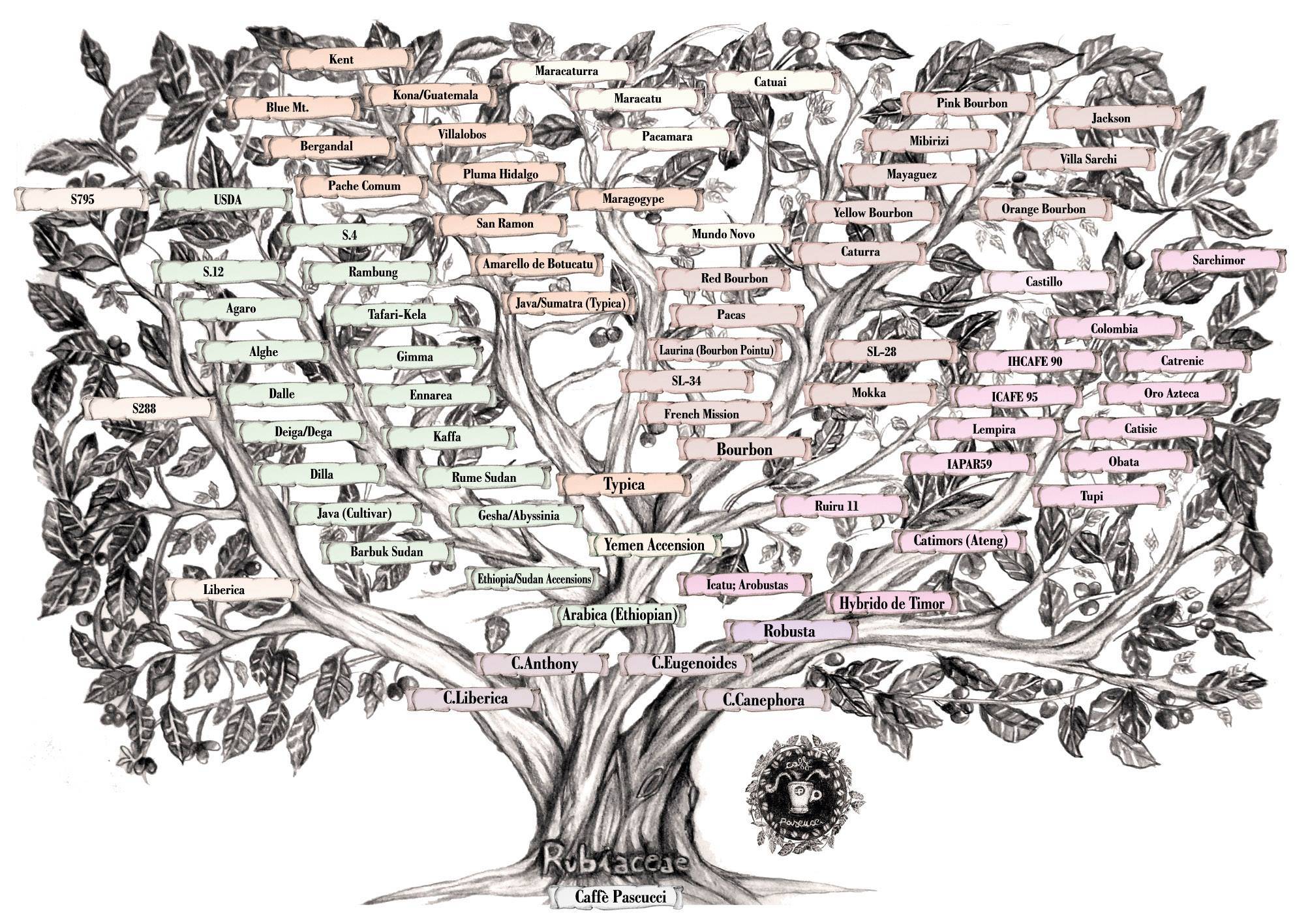 Caffè Cup Of Excellence El Salvador "Santa Rosa" (80 g)
Storia della Farm:
Questa farm è una proprietà di 56 ettari che sono stati riforestati nel 2000 con una foresta di conifere. Del totale, venti ettari sono stati piantati con caffè (quattro lotti da cinque ettari ciascuno). Il resto della foresta è utilizzato come ombra per il caffè, e questo è il quarto anno di produzione. La piantagione è stata impostata con l'obbiettivo di raggiungere il primo posto della Cup Of Excellence. Per questo motivo, è stato scelto un Pacamara migliorato geneticamente per iniziare la produzione, selezionando poi le piante che dimostravano una percentuale genetica maggiore di Maragogype.
Caratteristiche dell'organizzazione:
Agricoltore: J.Raul Rivera, S.A. De C.V.
Fattoria: Santa Rosa
Dipartimento: Chalatenango
Giurisdizione: San Ignacio
Regione: Alotepec-Metapan
Nazione: El Salvador
Altitudine: 1550 m s.l.m.
Caratteristiche del caffè:
Varietà: Pacamara
Processo: Natural Honey
Punteggio: 90,36 (SECONDO CLASSIFICATO CUP OF EXCELLENCE IN SALVADOR PER L'ANNO 2022)
Descrizione:
AROMA : Amarena, cassis, tè nero, frutti di bosco, mirtillo rosso, lime, ribes rosso, ananas, agrumi, pesca, mango, floreale, frutta, canna da zucchero, vaniglia, mirtillo rosso, mandorla, melassa, ibisco, mango, mela, prugna secca, albicocca, kiwi, noce moscata
ACIDITA': Complesso, frizzante, trasparente, raffinato, appuntito, tartarico, malico, luminoso, mela verde, citrico chiarissimo
Scarica la scheda caffè completa
Potete scegliere il vostro tipo di tostatura preferito:
– tostatura chiara: ideale per sistemi alternativi di estrazione come V60, Chemex, french press, aeropress, syphon e macchine per filter coffee
– tostatura espresso: perfetta per espresso, moka e napoletana oltre che per sistemi alternativi di estrazione
p.s. I caffè Cup Of Excellence vengono tostati solo su ordinazione, e secondo le specifiche indicate dal cliente, per garantire la massima freschezza e qualità. Questo significa che, non essendo un caffè che viene tostato in continuazione, non è immediatamente disponibile in magazzino ma può richiedere fino a 7 giorni circa per essere preparato e poi spedito.
13,83 €
News