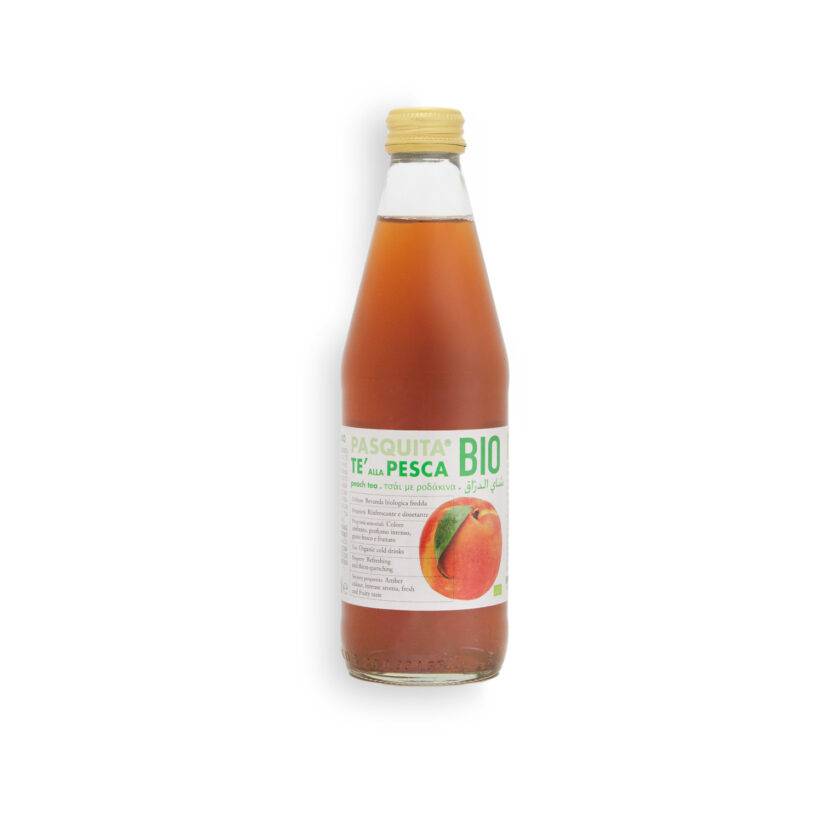 Organic Peach Tea Pasquita Bio
Product: Black tea infusion drink
Packaging: Glass bottle with metal plate.
Nominal quantity (one bottle): 330 ml
Selling unity: 6 bottles
Ingredients: Black tea infusion (water, Darjeeling black tea 0,85%), cane sugar, concentrated peach juice (2%), natural peach flavor (0,03%), concentrated lemon juice.
All the ingredients come from ORGANIC farming.
Conservation: The product must be kept in a cool place preferably in the dark, and once opened can be kept closed in a refrigerator and must be consumed quickly.
How to use: To be used at any time of the day. Shake before use. A possible base residue indicates the authenticity of the product.
In reference to the ingredients, we confirm that they are free from ingredients derived from genetically modified organisms and do not contain genetically modified organisms.
12,06 €
News