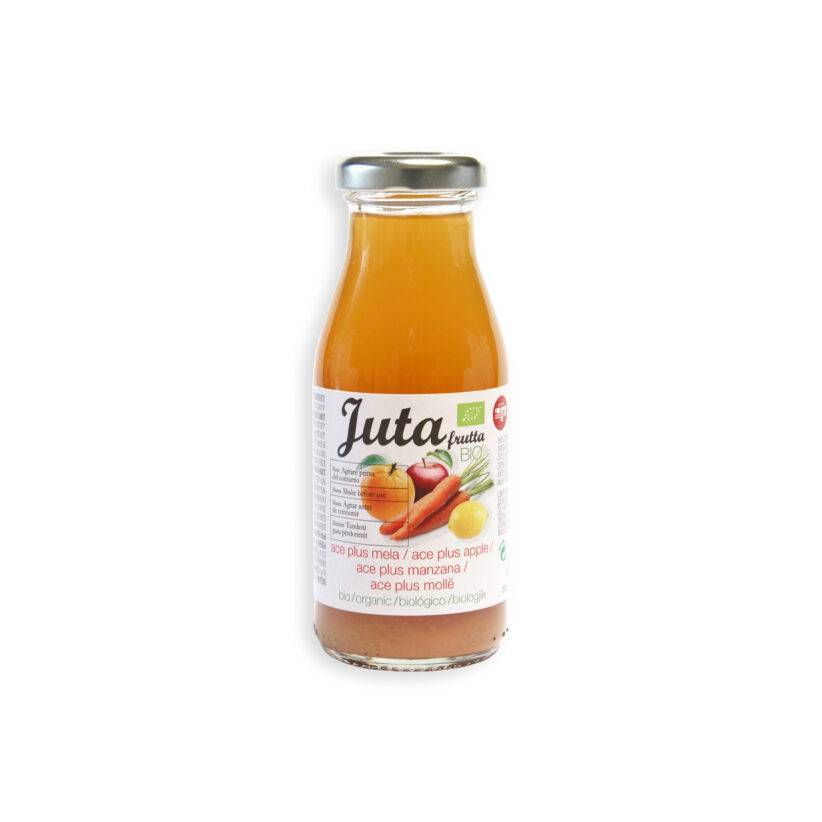 Ace Juice Juta Fruit – Organic
Product: apple, orange and carrot juice. Partially made with concentrated juices.
Packaging: Glass bottle with metal cap with tin-coated band.
Nominal quantity (one bottle): 200 ml
Selling unity: 6 bottles
Ingredients: concentrated apple juice 61.8%, concentrated orange juice 34%, carrot juice 4%, concentrated lemon juice 0.2%.
All the ingredients come from ORGANIC farming.
Conservation: After opening keep closed in a cool (+4°c) dry place and consume quickly.
How to use: To be used at any time of the day. Shake before use. A possible base residue indicates the authenticity of the product.
In reference to the ingredients, we confirm that they are free from ingredients derived from genetically modified organisms and do not contain genetically modified organisms.
11,88 €
News