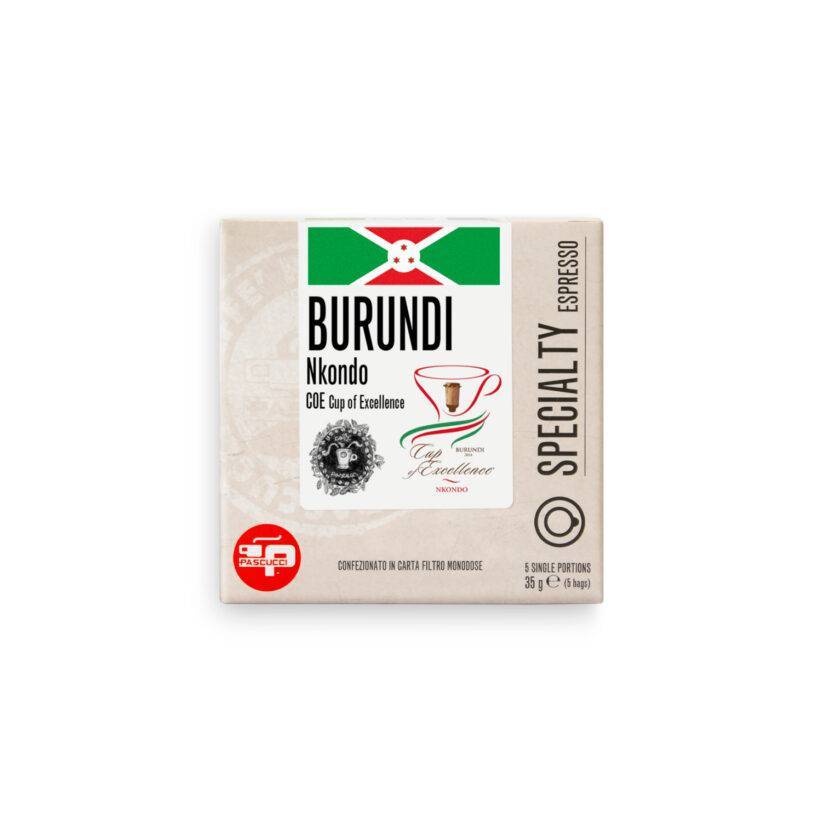 Cup of Excellence coffee Burundi "Nkondo" pods (5 pieces)
SWEET. CITRIC
Cup of Excellence is the highest award that a quality coffee can gets.
The level of control that a cup has to undergo is unmatched anywhere in the coffee world. Cup of Excellence's winners are tested at least 5 times (the 'Top 10' is again tested) during the competition that lasts three weeks. During this selection process, thousands of cups are tasted and evaluated based on their exemplary features. The prices received on acution by these coffees have beaten every records; it demonstrate that there is a great demand for these exceptional coffee of identified origin. Caffè Pascucci participates for several years to the auctions and buys precious winning lots of Cup of Excellence coffees.
4,27 €
Out of stock
Ground roasted coffee blend in pods
Pods in single-dose filter paper, aroma protection packaging. Packaged in a protective atmosphere.
News