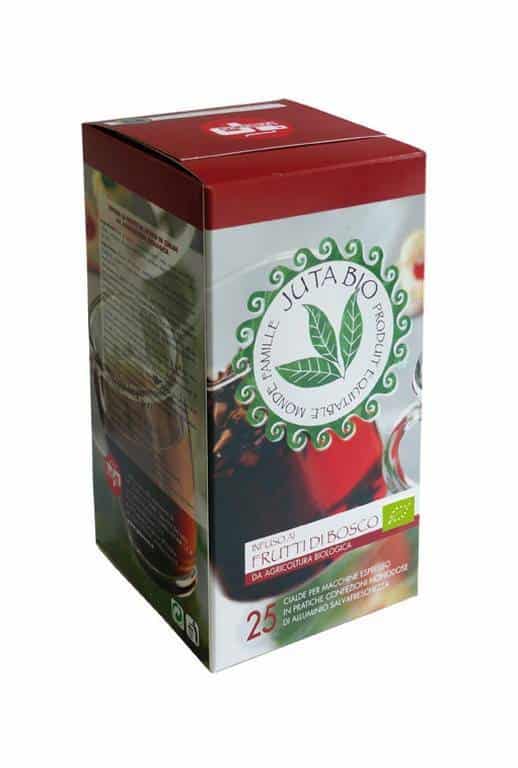 Organic soft fruits tea pods
Soft fruits tea in pods by organic farming.
Soft fruits tea comes from a careful selection of the best fruits skillfully mixed, added with pure and natural flavorings. Soft fruits tea is a good drink to taste warm during winter days in order to fully benefit from the fragrance of fruit. It's good also to drink cold in summer for a refreshing break. The infusion does not contain caffeine, so it can be drunk at any time of day.
Ingredients: hibiscus flowers, rosehips fruits, appale, natural flavours of blueberry, raspberry, black cherry and black currant, elder berry (fruit not less than 45%)
Sales unit: box with 25 pods for espresso machines in single-dose servings of stay-fresh aluminum
Pod diameter: 44 mm
The use of espresso machine ensures, better that any other method, the extraction of all the organoleptic properties of the drink.
12,43 €
News