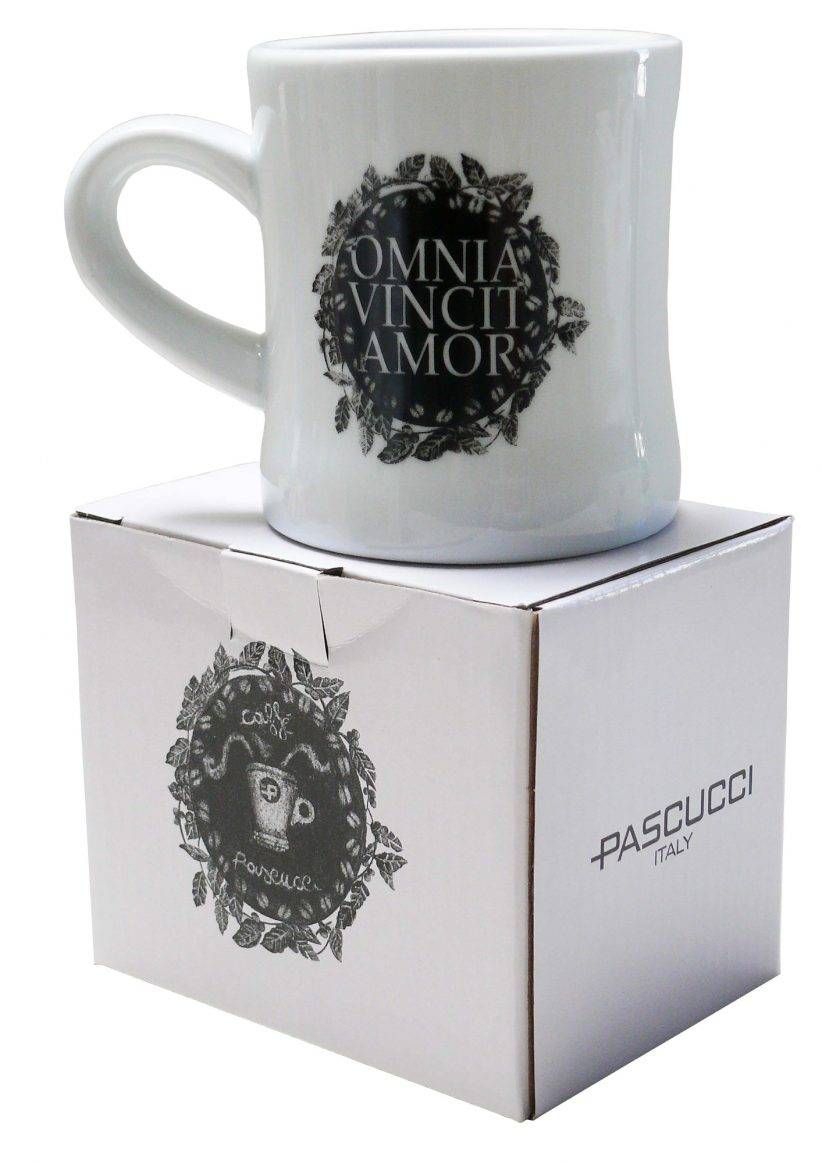 "Omnia Vincit Amor" mug
Typical American diner mug, loyally recreated.
This cup was born and spread in New York during Second World War, becoming the symbol of American naval army.
The thickness of the porcelain gives an immediate abatement of the high temperature of a filter coffee and keeps its ideal temperature for longer.
Capacity: 380 ml
8,30 €
News