Pascucci for Montefeltro Green Festival (Novafeltria, 24-25 September 2022)
Montefeltro Green Festival, which takes place in Novafeltria on 24 and 25 September 2022, is a two-day exhibition-market and debates for the ecological transition. An event with a stimulating program that will also see the presence of Mario Pascucci on Sunday 25 September dedicated to the Visionaries of Sustainability.
You can view the detailed program by clicking here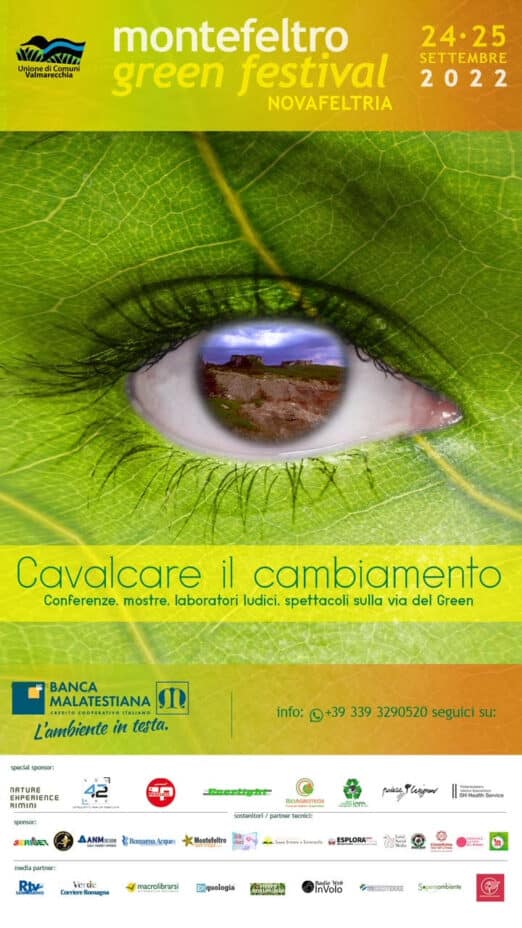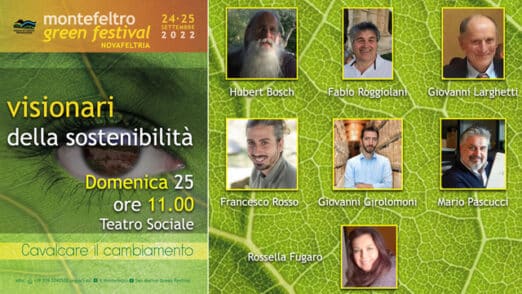 ECOLOGICAL TRANSITION AND IDENTITY. GIVE A VOICE TO A TERRITORY.
The time has come when our territory and its communities, thriving on the umbrella trio – piadina – balera (later disco), come to terms with over half a century of mass tourism. A tourism that is often "surface", without claiming to deepen the knowledge of what surrounds it. We therefore feel obliged to recover an identity that allows us to be worthy ambassadors of our beauties, towards a culturally demanding traveler.
We therefore decided to go beyond the limits of certain parochialisms, recovering a Renaissance brand like the "Montefeltro", with which everyone, small and large municipalities, can promote themselves without distinction. In fact, San Marino and Montefeltro Green Festival were born with this overall vision and with the mission of creating territorial and extraterritorial connections between the vectors of change and innovation, on the issues of sustainability: tourism, agriculture, soft mobility and renewable energy.
After four years of tenacious work, this virtuous network of relationships is our great little treasure. Treasure that we wish to share and make available to our communities,
through a constructive dialogue and confrontation with institutions and companies.
Il Montefeltro