Sale!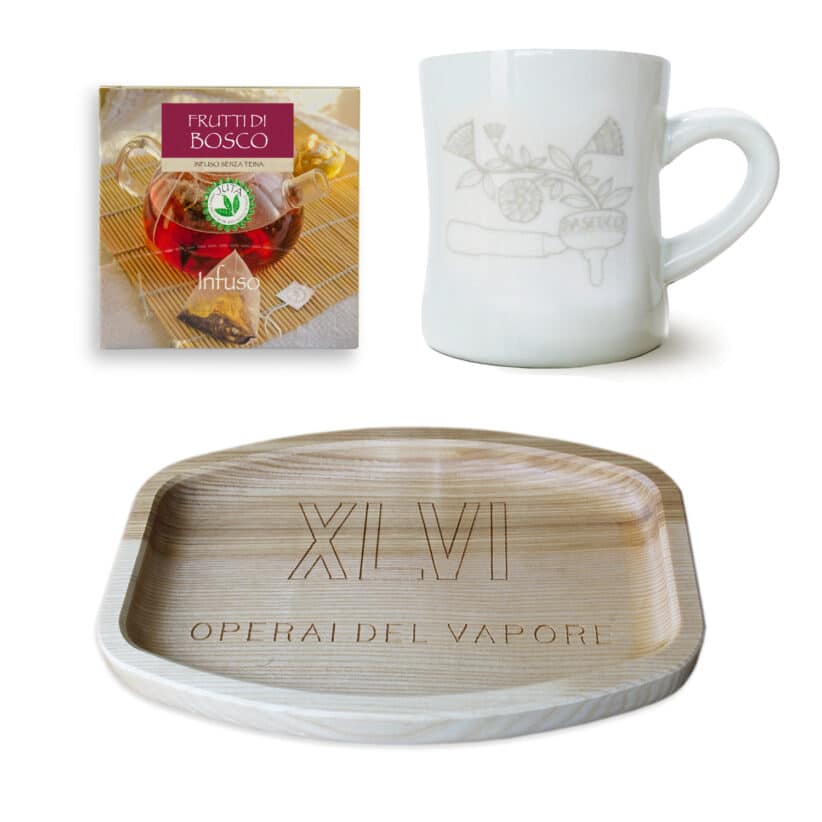 Combo XLVI engraved wooden tray + "Filterholder tattoo" Mug + Infusion of red berries in filter
Ideal set to enjoy an excellent infusion of red berries presenting it in the most elegant way thanks to the mug and wooden tray.
This combo consists of the following products:
Give yourself, your loved ones and your guests a few moments of well-deserved relaxation!
News