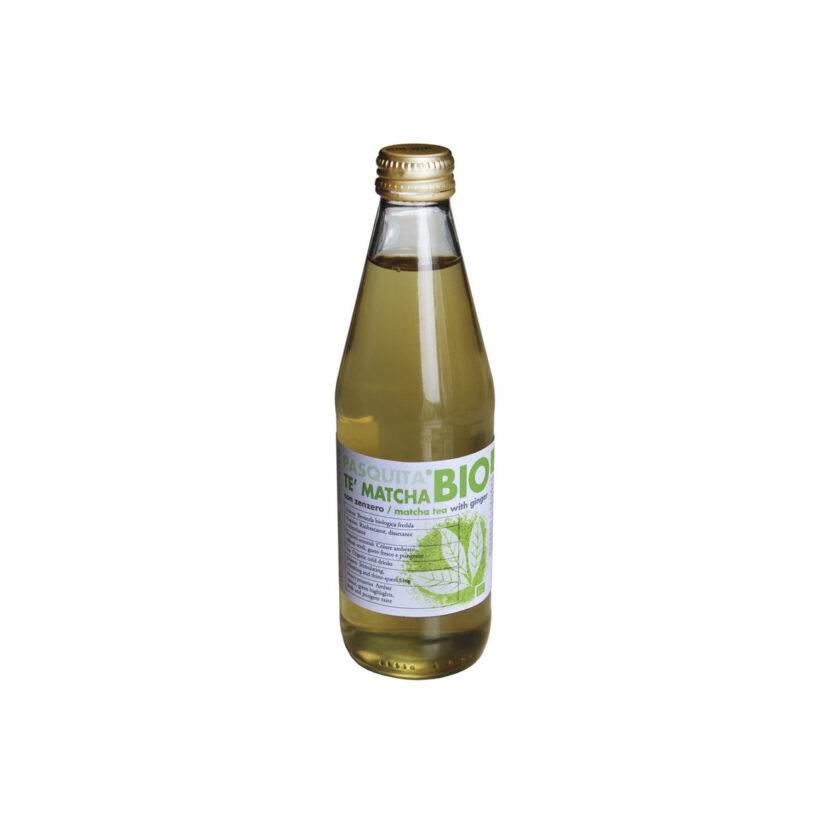 Organic Matcha Tea with Ginger
Product: Matcha tea infusion drink with ginger
Packaging: Glass bottle with metal plate
Nominal quantity (one bottle): 330 ml
Selling unity: 6 bottles
Ingredients: Matcha tea infusion 88,8% (water, matcha tea 0,10%), cane sugar, ginger juice 4% (ginger juice 95%, lemon juice), lemon juice from concentrated.
All the ingredients come from ORGANIC farming.
Conservation: Keep in the refrigerator after opening and consume in 2 days.
How to use: To be consumed at any time of the day. Shake before consumption. The possible presence of sediment is a characteristics of Matcha tea.
In reference to the ingredients, we confirm that they are free from ingredients derived from genetically modified organisms and do not contain genetically modified organisms.
15,24 €
News