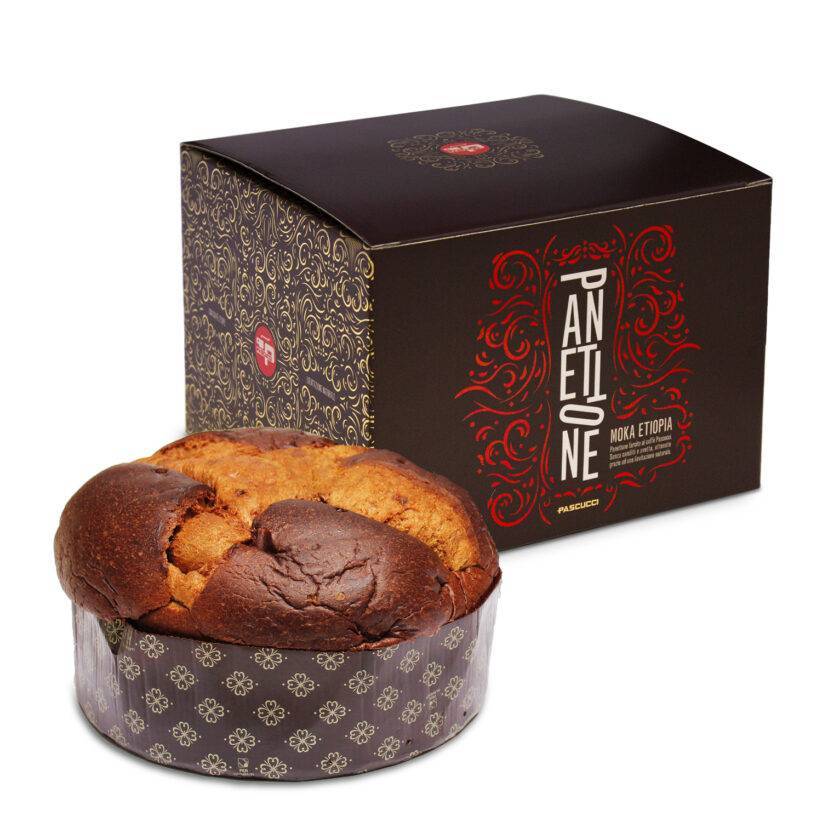 Panettone Moka Ethiopia
Panettone with Pascucci Ethiopian coffee. Without candied fruits and raisins, obtained with natural leavening.
Ingredients: wheat flour, coffee jelly filling 18% (water, sugar, glucose syrup, coffee's powder 8%, thickeners: pectin and sodium alginate, alcohol, natural flavouring, preservative: potassium sorbate), eggs, sugar, butter, natural yeast (wheat flour, water), glucose syrup, egg yolk, emulsifiers: mono and diglycerides of fatty acids of vegetable origin, whole milk, Pascucci soluble coffee powder 1,5%, cocoa butter, salt, skimmed powder milk, natural flavourings. Ingredients of sugar sachet 30 g: sugar, wheat starch, flavourings.
May contain almonds, hazelnuts, pistachios and soy.
Nutrition information (average values per 100 g):
Energy: 1490 kj / 355 kcal
Fats: 13,2 g
– Of which saturated fatty acids: 8,6 g
Carbohydrates: 50,9 g
– Of which sugars: 27,7 g
Fiber: 2,7 g
Proteins: 6,6 g
Salt: 0,6 g
Weight: 1000 g
Product in Italy by Scarpato srl for Caffè Pascucci
29,70 €
Out of stock
News