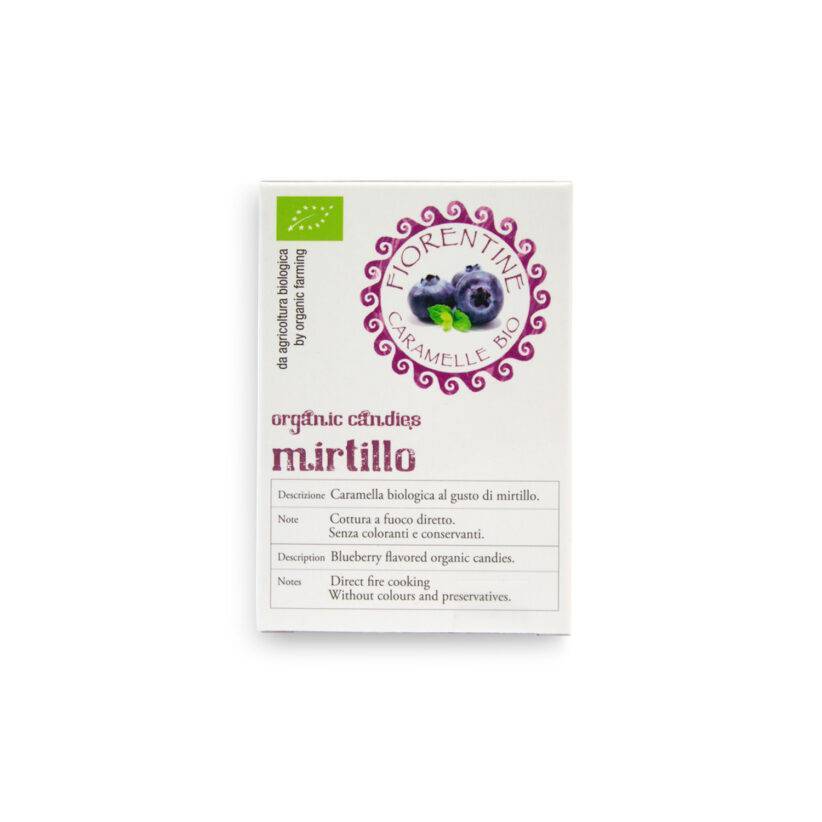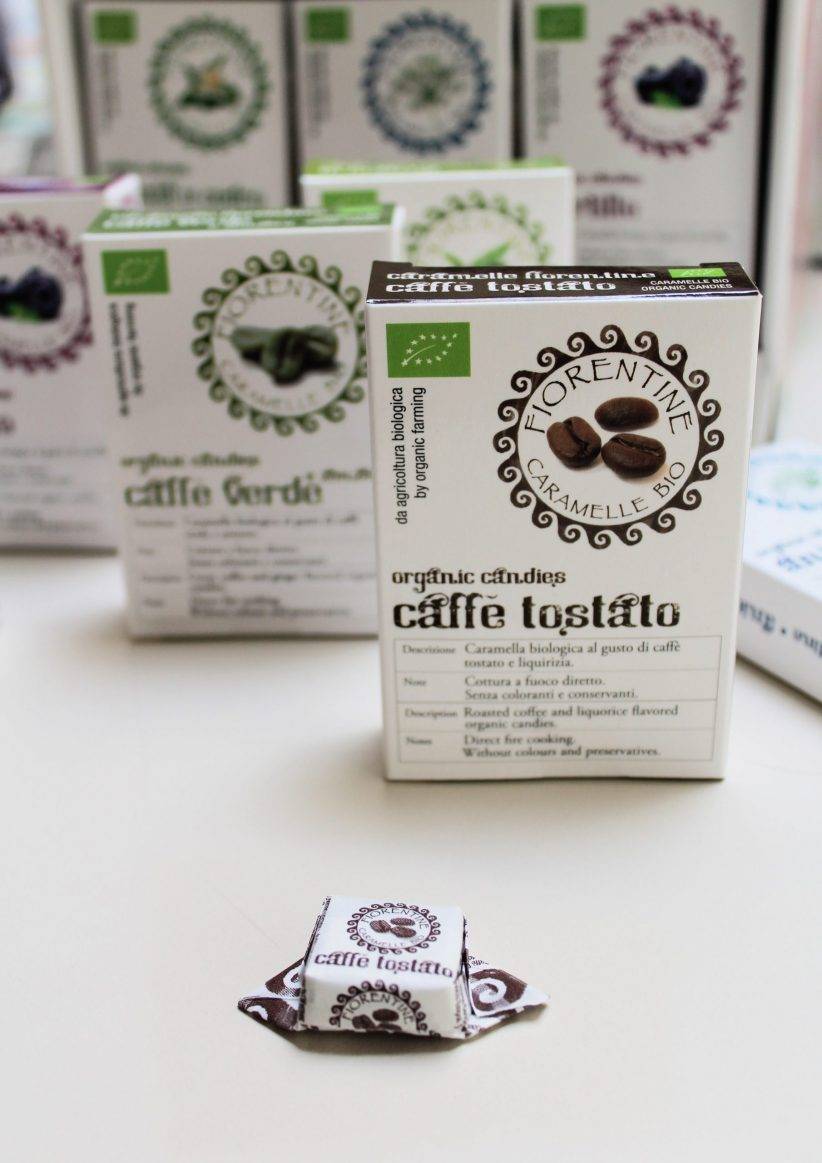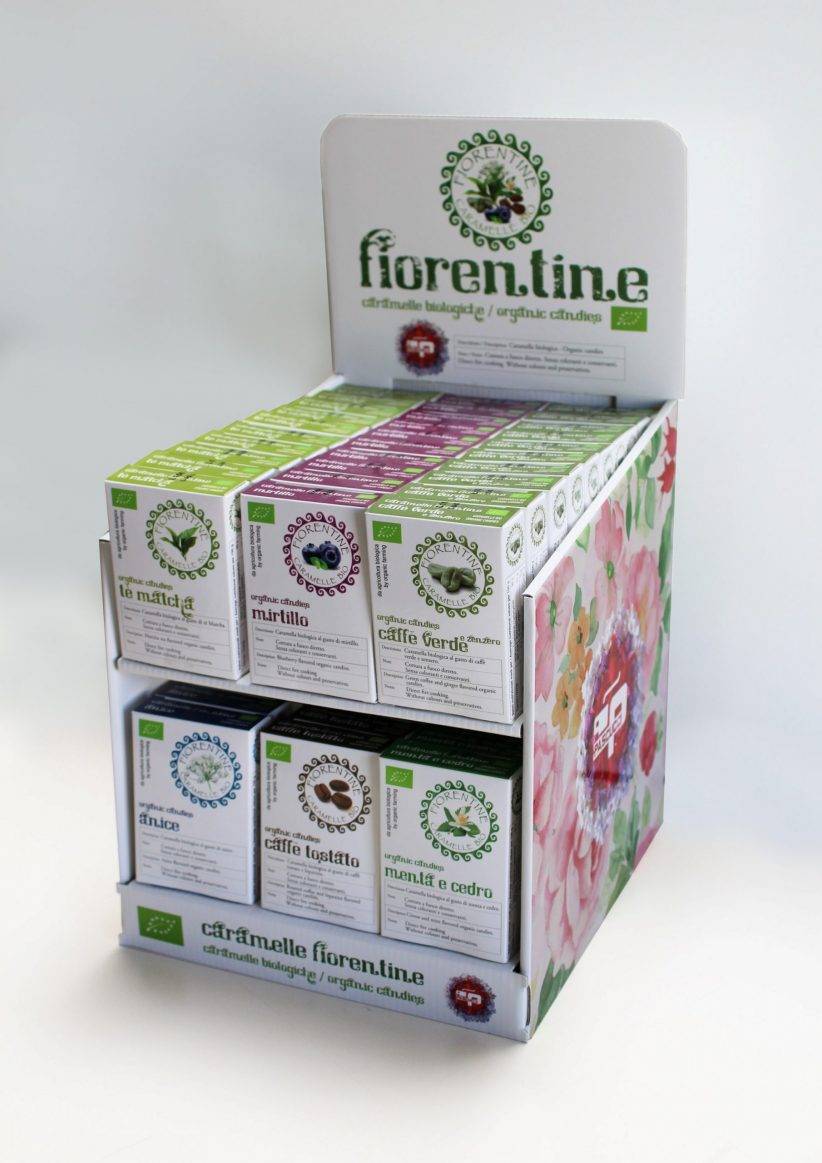 Blueberry Organic Candies "Fiorentine"
Straight from the expert hands of our candy masters, the latest tasty news by Caffè Pascucci: "Le Fiorentine"!
If you love Italian typical products with unmistakable flavors, do not miss the brand new "Fiorentine" !
In addition to the organic ingredients, our candies distinguishes themselves for the production process, In fact the Fiorentine are made according to the traditional direct cooking method, perfect to enhance the natural genuineness of the raw materials in the recipe.
Sales unit: 10 packets. Each packet contains 10 candies for a total weight of 50 g.
Product: Blueberry flavored organic candies.
Notes: Direct fire cooking. without colours and preservatives.
Ingredients: organic cane sugar, organic glucose syrup, organic blueberry juice (3%), acidity regulator: tartaric acid.
May contain traces of sesame and barley. Store in cool, dry place.
Average nutritional values per 100 g:
Energy 376 kcal / 1598 kj
Fat 0 g
Carbohydrate 94 g
of which sugars 73 g
Protein 0 g
Salt <0,01 g
17,80 €
News