Sale!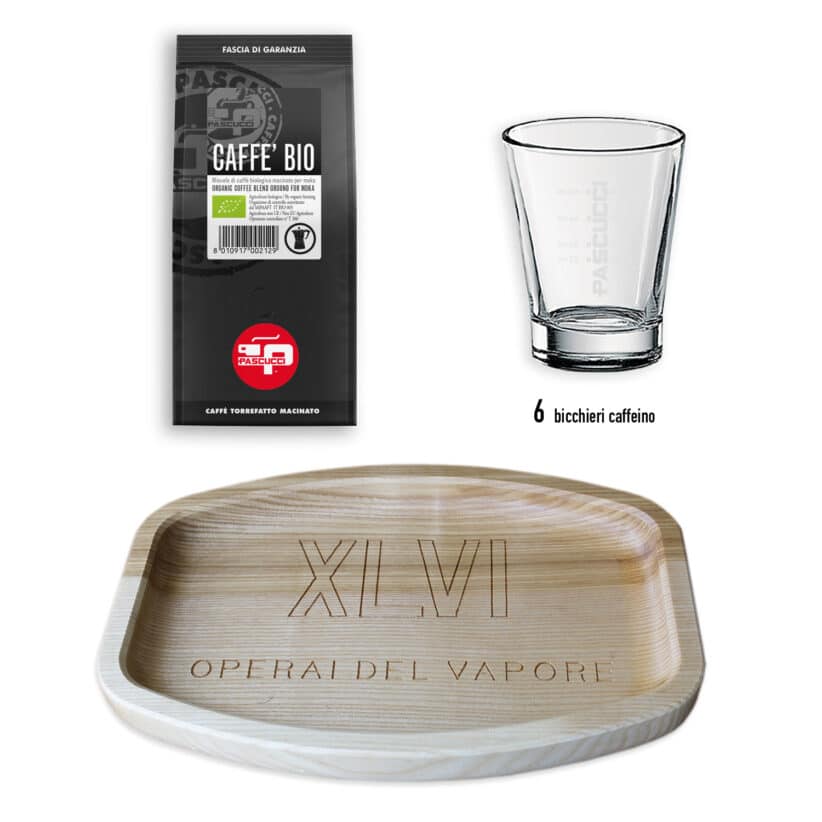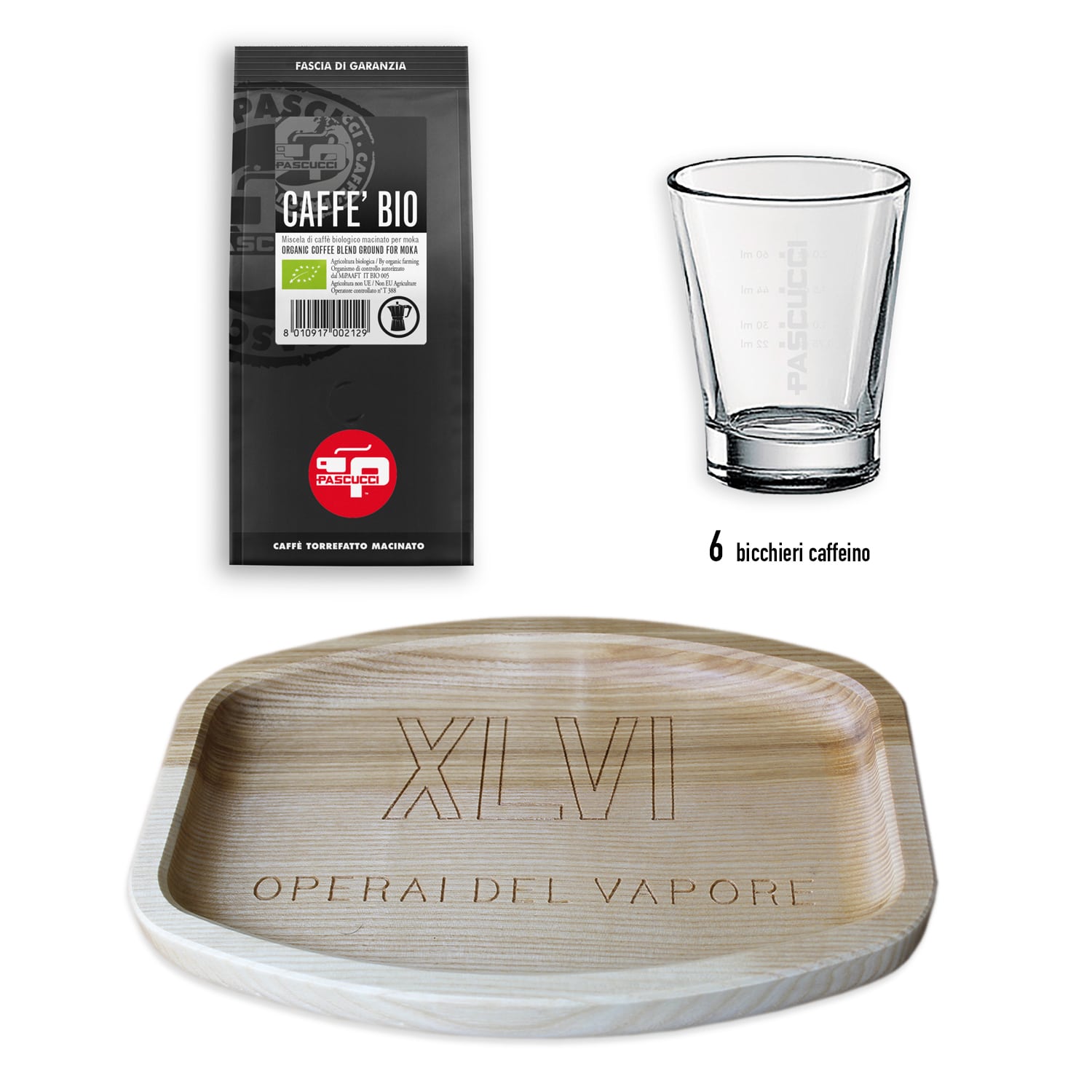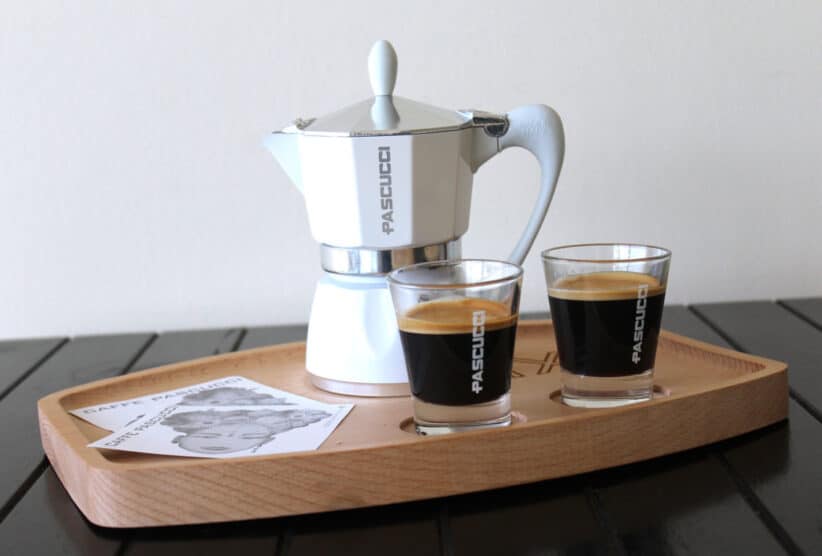 Combo XLVI engraved wooden tray + "Caffeino" glasses + Organic coffee ground for moka 250 g
Ideal set to enjoy an excellent Organic coffee presenting it in the most elegant way thanks to the "Caffeino" glasses and wooden tray.
This combo consists of the following products:
Give yourself, your loved ones and your guests a few moments of well-deserved relaxation!
News