Sale!
Drip Coffee Aeronautica Militare
Caffè Pascucci is proud to present you the "Aeronautica Militare" line, a prestigious and original brand.
Among the many products in this line you can find Drip coffee.
Each pack contains 5 sachets of roasted ground coffee in a drip bag.
THE FILTER COFFEE SYSTEM
The perfect long coffee with an easy and quick preparation.
Thanks to the packaging system in a protective atmosphere, the filter preserves the aromas of fresh ground coffee: a cup and hot water (170 ml at a temperature of 90°) are enough to enjoy a perfect filtered coffee at any time of the day.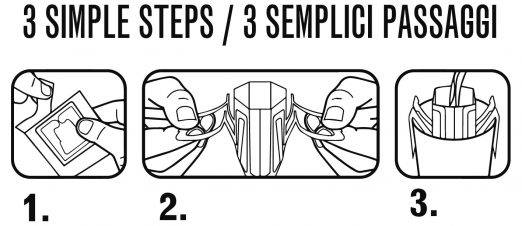 News