Sale!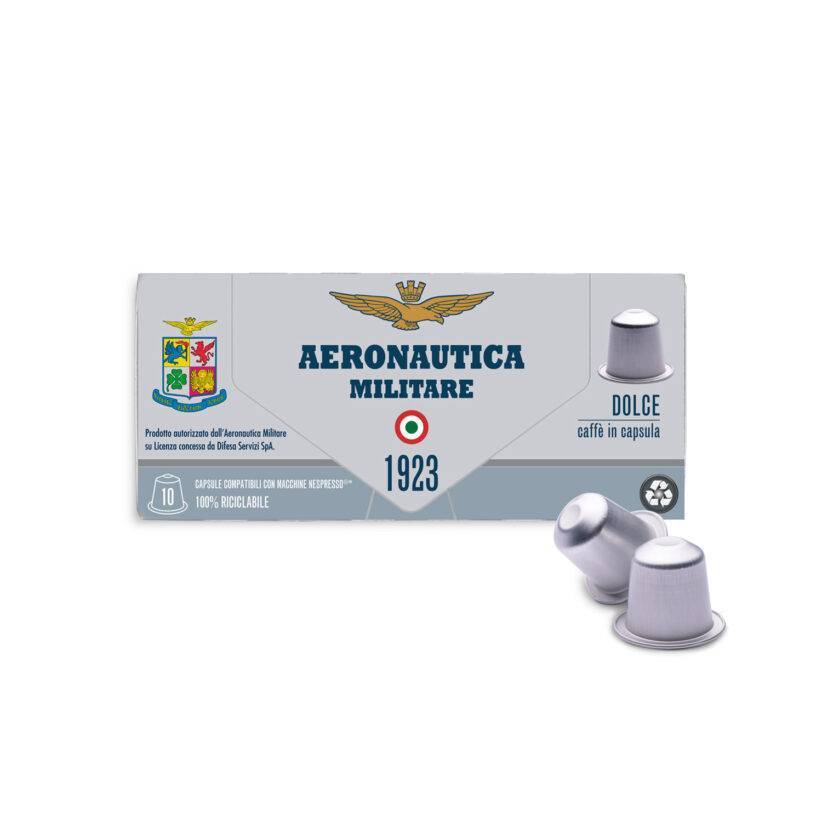 Coffee capsules comp. Nespresso Aeronautica Militare (100 pcs)
Caffè Pascucci is proud to present you the "Aeronautica Militare" line, a prestigious and original brand.
Among the many products in this line you can find coffee capsules, pack of 100 pieces.
It is an intense, sweet coffee, with a clean and fresh taste, rich in aromatic nuances, full-bodied and creamy.
Composed of natural and washed coffee, from them emerge the hints of chocolate, ripe fruit, green walnut, dried fruit and citrus fruit.
The coffees are roasted and then directly ground during the packaging to not lose aromas.
Each capsule contains 5 grams of ground coffee for espresso.
These capsules are compatible with coffee machines using Nespresso capsules.
Capsule size: upper width 3,7 cm ; lower width 2,2 cm ; height 2,7 cm
Ground roasted coffee blend in capsules compatible with coffee machines using Nespresso capsules.
Capsules machine Nespresso type
Capsule in aroma protection packaging. Packaged in a protective atmosphere.
Sweet, full-bodied and intense coffee with a remarkable ripe and dry fruit taste like almonds and hazelnuts.
Brazil, Colombia, Costa Rica, El Salvador, Guatemala, Haiti, India, Peru
News